Holy crap...it's been a long tome since I've posted a blog! Did you miss me?? I wish I could tell you that my absence was due to world traveling or something equally as exciting, but nope, that's not the case. I blame Twitter for my neglect of my beloved blog. After all, Twitter is a "micro blogging site". And you know me...I'm all about things that require a short attention span...oh, look! Is that a puppy?? I kid, I kid.

Anyhoo...I have been a little busy. Oh, I do have exciting news! I am buying my first home!
If my closing ever actually happens, that is. My initial closing date was supposed to be February 18th. HaHa. It is now tentatively scheduled for March 23rd. We'll see. I can't wait because I am practically living out of boxes. Not fun. Sooo....my new place is a carriage home. It's all on one level upstairs, but my front door and attached garage are downstairs. It has 3 bedrooms, a den and 2 1/2 baths. And the best part? Wood floors throughout! No carpet...cue the Happy Dance! And now...I wait. It's kind of scary, exciting, bittersweet and a million other emotions that I can't even put into words.
On a sad note, my Grandma had to put her beloved dog Simba to sleep last Friday. She is heart broken, as you can imagine. He was 15. Poor little guy. So, to all of you that pray, please keep Grandma Sylvia in your prayers.
"Dogs' lives are too short. Their only fault, really."
~Agnes Sligh Turnbull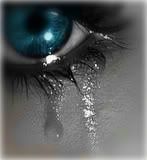 Let's see...what else. Oh, I know. Let's talk Hollyweird. Corey Haim died. WTF? He was only 38. It's sad, but not shocking. He always seemed kind of tortured. Haylie Duff and Carrie Underwood are engaged. Not to each other. Now that would be newsworthy! Marie Osmond's 18 year old son committed suicide. Have you guys seen what Heidi Montag (who will now and forever more be known as "Franken-Heidi") did to herself? She looks 10 years older than she is. Yikes. She frightens me. We haven't even discussed TIGER, or should I say CHEETAH, WOODS yet! OMG! How crazy is that whole story?!? And the craziest part to me is that his wife is BEAUTIFUL and he was cheating on her with total trashbags. Ewww! Epic fail, Tiger! Speaking of trashbags, did y'all watch "Jersey Shore"?? Loves it! Must see TV...right up there with "Real Housewives". Speaking of reality TV....did you guys think the Bachelor was crazy when he picked Vienna?? I did. I think I threw up in my mouth when it aired. Yuck! Ok...well that's all I've got for right now.